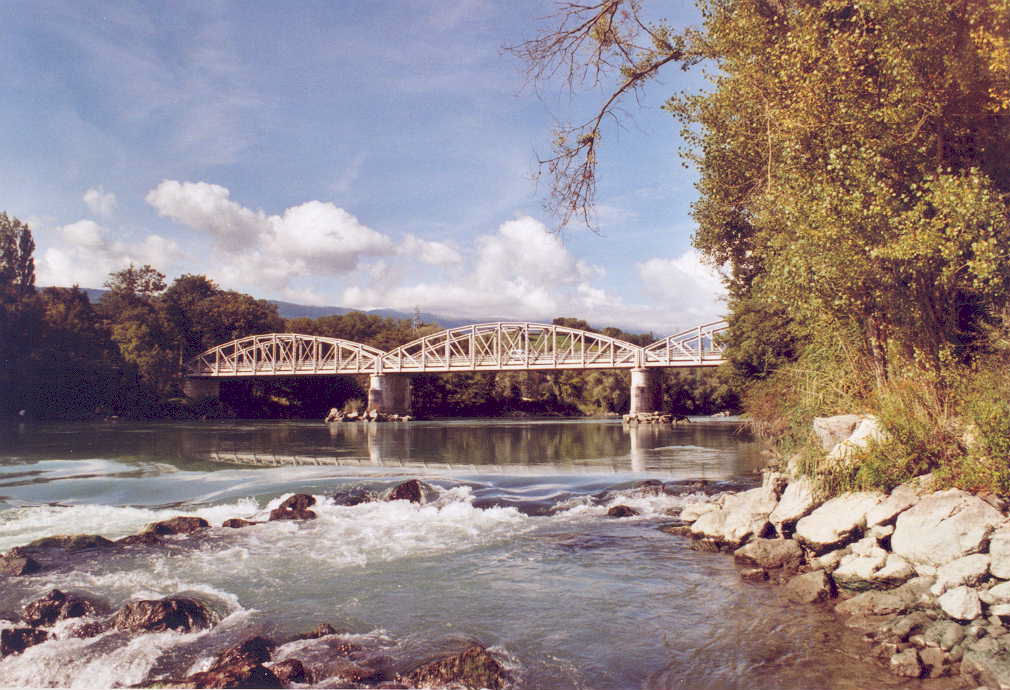 .
There are several websites that are devoted to architecture and bridges, which contain information on their history, significance with the community and the architect and photos, but are focused on certain countries and regions. Apart from HistoricBridges.org, and bridgehunter.com in the US, we also have Brueckenweb.de and Karl Gotsch for Europe. There are over a dozen websites focused on certain bridge types, mainly for covered bridges as they are as attractive as the EIfel Tower in Paris.
It is very difficult to create a website where you have a database covering every aspect of architecture- bridges, statues, towers, skyscrapers, tunnels, canals, you name it- anything designed by the finest and created for the travels and tourists alike. That is unless you are Nicolas Janberg, the creator and webmaster of Structurae.net, located in Berlin, Germany. Structurae.net was created 24 years ago and precedes the aforementioned websites by a few years. It's world's largest database for anything dealing with architecture and infrastructure providing viewers with not only some technical facts and history, but also some interesting aspects and resources to read further, should the person have the time and the need for some creative ideas to do that.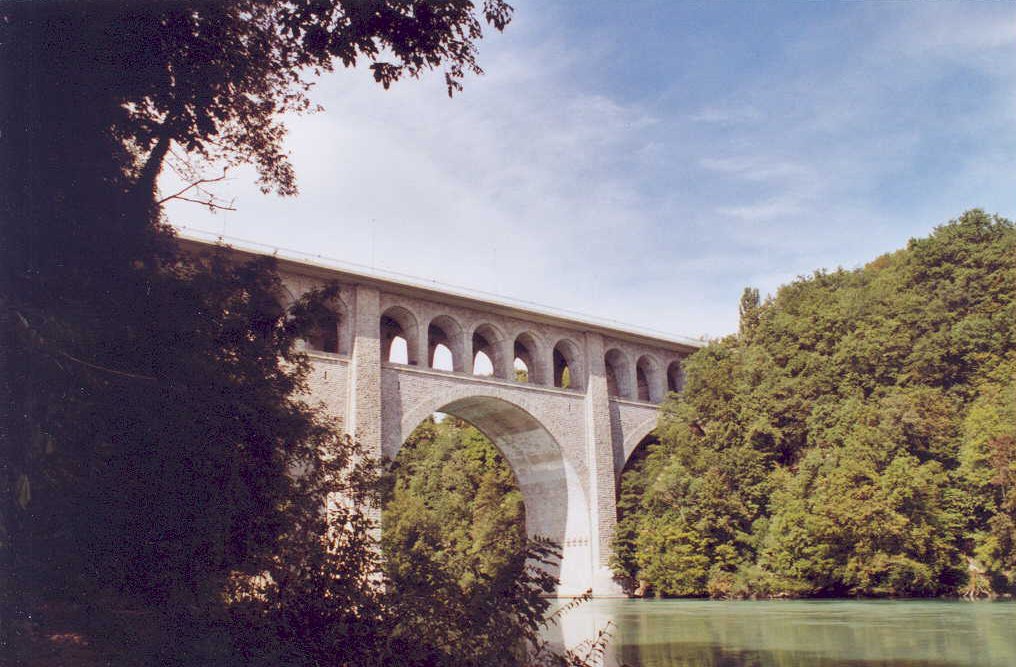 .
I found the website by chance in 2003 during my Master's Studies in Jena, Thuringia and have since been a key contributor to the website, providing photos of bridges on the European side based on my visit in 1999 and my residence in Germany since that year. I visited Europe in May 1999 as part of a month-long seminar on public policy at Concordia College in Moorhead, Minnesota and used my number one rule as a pontist visiting a European city- get the bridges first. 😉 Since September 1999 I have been living with my wife and daughter in Germany and have still used my number one rule for touring cities in Germany and neighboring countries (and yes, they understand my passion for bridges and my rule of thumb after seeing several structures along the way). Just for the record…… 🙂
Using some of the photos I have submitted to structurae.net through the years- namely in the Alps region in Switzerland and Austria- we're are going to look at Nicolas' successful website, how it was created and what the future holds for the website that has become a household name for architecture and infrastructure for almost a quarter century. Nicolas was the winner of the 2020 Bridgehunter Awards in the category Lifetime Achievement and it was one that was warranted because of his achievements with the website and his career in engineering and IT in general. So sit back, relax and enjoy my talk with the webmaster of structurae.net and of course some bridges along the way. 🙂
.
When you are finished reading the interview, check out his website:
Link: https://structurae.net/en/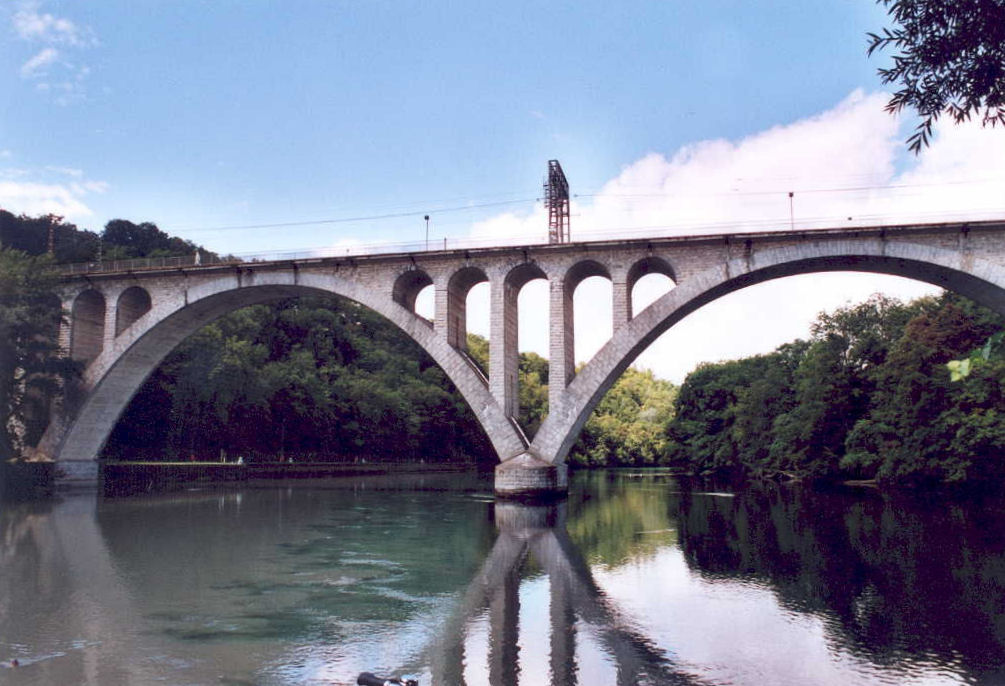 .
1. Give us a short summary about yourself in terms of your profession and with your website?
I studied civil engineering and architecture as an undergrad and then got a master's degree in civil and structural engineering both from Princeton University. Then I worked in a German engineering office for three years before going freelance with Structurae.
.
2. What led to you creating your website structurae.net?
During my master's degree, I ran into archinform.net, and wished there was a similar site for structural engineering. There wasn't, so I decided to create one myself based on work I did for a course website at Princeton University.
.
3. When was structurae.net launched?
Somewhere between September and October 1998. Officially, I now give 30 October 1998 as the start date, but it was more fluid than that, really.
.
4. What was the objective of structurae.net? Your target audience?
It was always and still meant for practicing bridge, civil and structural engineers, as well as students and professors in these subjects.
.
5. How does structurae.net differ from bridgehunter.com, the website that was founded by the late James Baughn? This includes contributions from external sources.
Structurae precedes bridgehunter.com by about four year, and the major difference is that it's not just about bridges. Structurae covers all kinds of structures and projects that bridge, civil and structural engineers are involved in. The idea was to cover all the work that civil engineers do all over the world. Structurae has always accepted information, data and images from external sources as well. More than 3000 people have already contributed, and many still do regularly.
.
6. The focus of structurae.net has been on architectural and infrastructural site. Can you elaborate further on the reason for focusing on this?
Structurae focuses on the works of civil and structural engineers and they work on architectural projects as well as on infrastructure.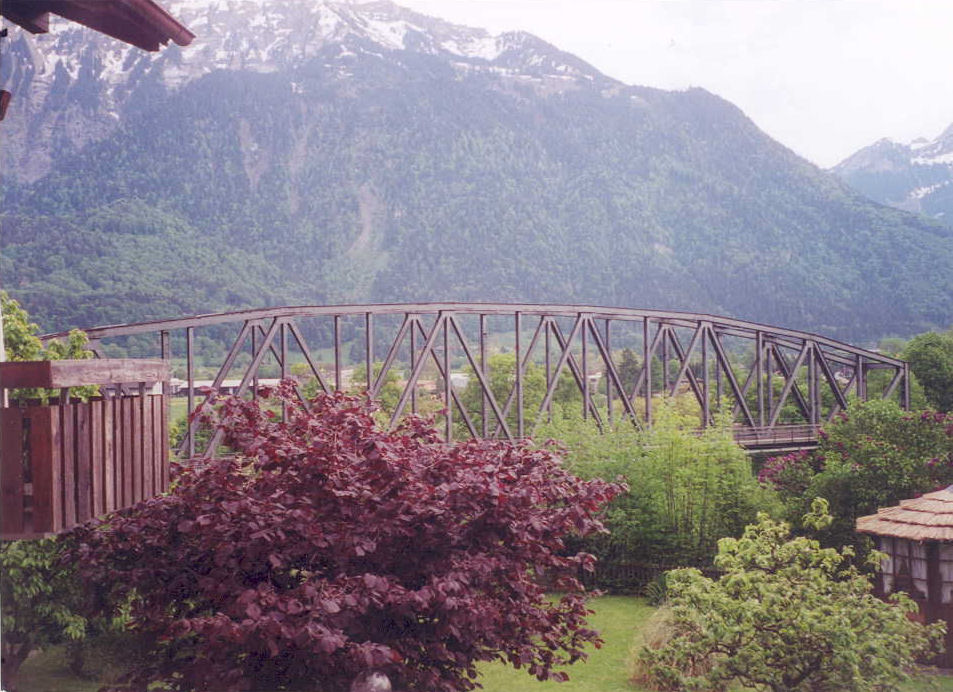 7. How has structurae.net evolved over the years?
Structurae started as a small website (structurae.de) with hard-coded webpages covering about 100 structures. Once there was too much content, I moved to an off-line Access database and had a program that would generate static HTML from it. Finally, I moved to an online database with dynamic webpages. I try to incorporate new web technologies into the site. In terms of content, Structurae now has more than 77.000 structures located in every country of the world.
.
8. Structurae.net was once owned by J.W. Wiley and Sons. What factors led to the sale of the website and what benefits did you have with Wiley owning the website?
I sold Structurae to Wiley subsidiary Ernst & Sohn in Berlin in 2012 and started working for them in the hopes that we could create synergies that would benefit both parties. Structurae and Ernst & Sohn have the same target audience and we had already cooperated in some way before that.
.
9. What factors led to you buying back ownership of structurae.net from Wiley?
Wiley and especially Ernst & Sohn were too focused on print products (they still are) and didn't know how to deal with an online-only service like Structurae. So I bought it back and am trying to do on my own again what I was going to do within Ernst & Sohn but couldn't because of all the obstacles they put in my way.
.
10. Have you not got any regrets with the decision?
Nope. On the contrary. I've been able to do a lot more on my own than within Wiley.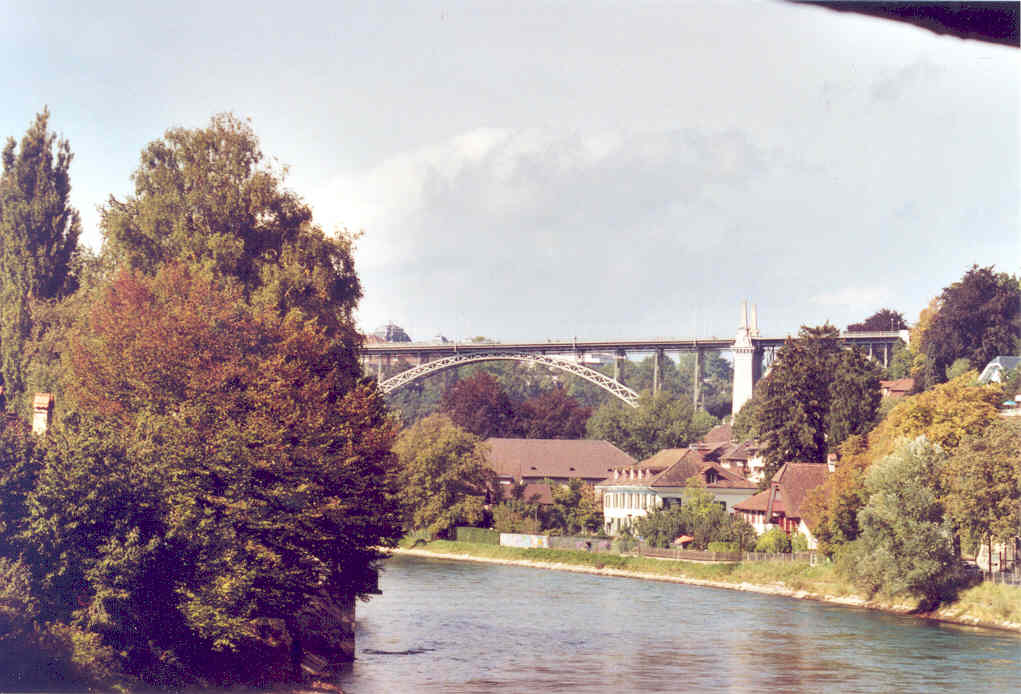 .
11. What are your future plans for the website?
Structurae Plus is the main project for this year. It's going to be a paid service. Doing everything for free on the Internet is not possible (even Wikipedia needs money from somewhere), so I want to give users more functions and content, if they are willing to pay for it.
.
12. Some people have focused on talking about architecture in a form of podcasts. BHC has one with its weekly Newsflyer. Is this something you would like to pursue?
I've never been into podcasts, but I am interested in doing videos. I've found that you can't really talk about structures without the visuals.
.
13. Have you written any works in relation to your field of civil engineering or architecture?
I've written a few articles and contributions here and there, print and online. But my main work is Structurae. I don't have much time to write for anyone else. I did a lot of translation work before working for Ernst & Sohn. This included articles, plans, structural documents, book chapters, etc.
.
14. In terms of photography, on a scale of one to ten (10 as avid photo junkie) how much photography have you done and can they be found on your website?
I've published more than 125,000 photos on Structurae that I took myself. I think I've photographed over 4000 bridges by now. Not sure if a scale of 1 to 10 really does it justice. 😊
.
15. In connection with bridges, list your top five favorite bridges and their locations?
The problem with Structurae is that I need to put my personal judgement aside as I want to present an impartial view on the structures, not play favourites. I also don't like to pass judgement until I've actually seen the bridges in person. So despite this, here goes:
Golden Gate Bridge, San Francisco
Millau Viaduct, France
Brooklyn Bridge, New York
Pont du Gard, Nîmes
The problem is that there are so many more excellent bridges and I keep seeing more and more every week… it's hard to decide.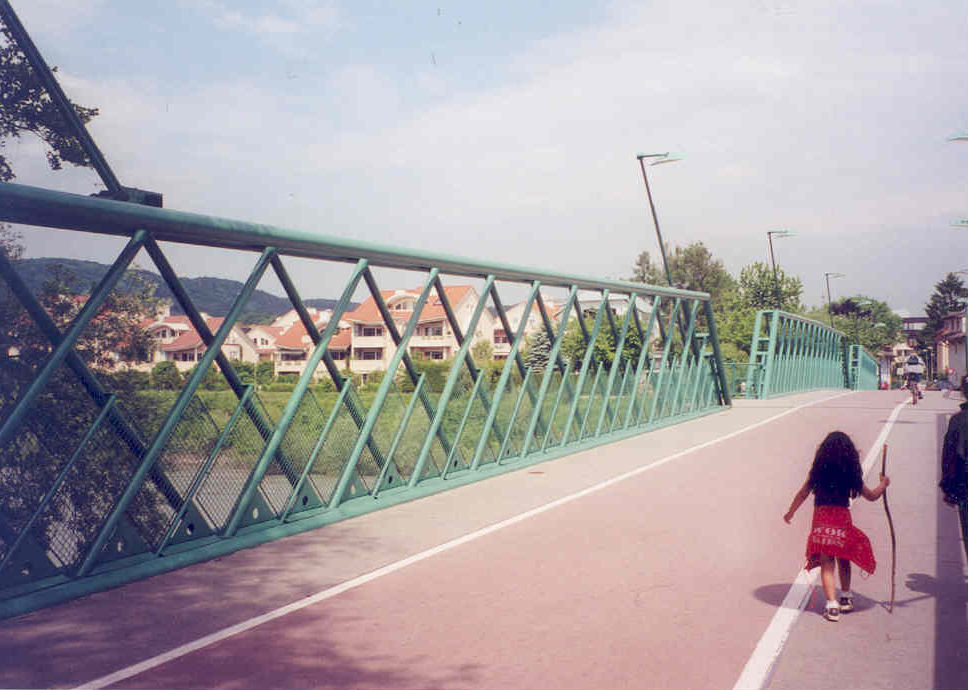 .
16. If you encounter someone who wishes to create a website focused on bridges, what word(s) of advice would you give to him/her?
Why would you need another website on bridges, isn't Structurae enough? 😊
.
17. The same with writing a book?
Structurae is starting to publish books, so my advice would be to write one interesting enough so that I can publish it myself 😊
Mozartsteg in Salzburg, Austria
.